Daddy Robert was an amazing man! And, even at 83, it was a shock to lose him!
But it's comforting to think of him, hand in hand with
Nana Mae
, in Beulah Land. She had been gone almost 16 months. He was heart-sick for her every one of those days.
He was the kind of man that could re-store this 1952 Catalina back to near perfection with his bare hands and willpower.
He was the type of grandpa that would show up on your door step with Pepsi and Nutty Buddies for your children, his great-grandchildren, just because he thought of them while he was in the grocery store. (I took this picture long ago with the intent of blogging about him. Wish I would have sooner...)
He was the type of great-grandpa that understood how excited a little boy could get over a new camera from Santa. And he willingly let that little boy practice using his new camera,
again and again,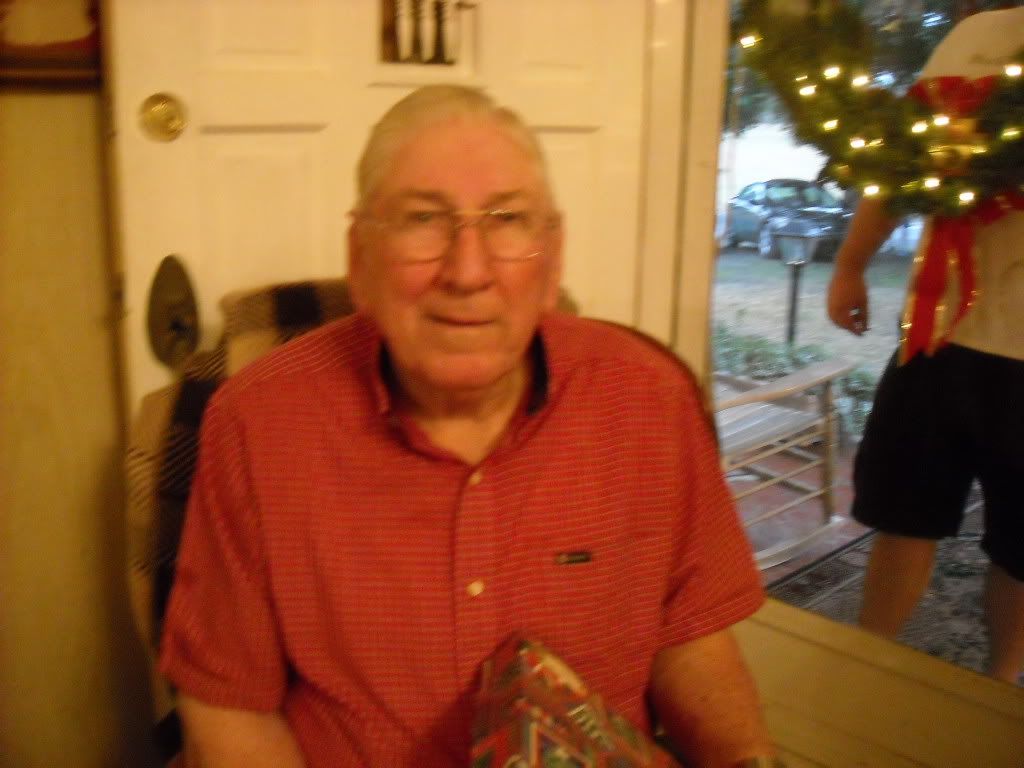 and again
and again,
and again. Thank heavens he was so patient with my little Wyatt! Otherwise we never would have gotten this sweet picture of him smiling. You see, he didn't like having his picture taken, but he loved us. And he knew the greater importance of what children remember about you, and the time you spend with them!

The type of grandpa that when Wyatt and I stopped by his shop to visit him one afternoon while he was re-building his A-Model, he stopped to sit and chat with us. Then, he got up out of his chair and called Wyatt to walk to the back of the car with him. He lifted up the tire and threaded it onto the back. Then, he handed Wyatt the bolts and the tool to tighten them. As they worked together I heard him say, "Son, one day you can look back and remember helping me work on my A-Model, and that you did this right here with your own hands."