We're trying to finish up our list of things to do this summer, and next on the list was visiting a waterpark.
There is one about 20 minutes from our house, on the local Army base. It's a bit funny to be in your car in line for a waterpark, and having to show your license, registrations, and proof of insurance- surrounded by fences topped with barbed-wire... but so worth it!
(Wyatt thought I was very strange for taking the picture above!)
As soon as we made it inside the park, Wyatt hit the medium slide...
And Cameron got in line for the biggest slide...
I was tickled to get the next two pictures. It's their expressions as soon as they came up out of the water the first time they slid down. Their expressions were
priceless
- most definitely worth the price of admission.
We had a great day! It was so nice to get together with some of the girls I used to teach with and their children.
There was lots of floating in the lazy river. Both the boys took a turn or two floating with me. It's amazing the things they talked about with me as we floated around and around. And when Cameron told me it was
"the best day ever"
I thought my heart would explode with happiness!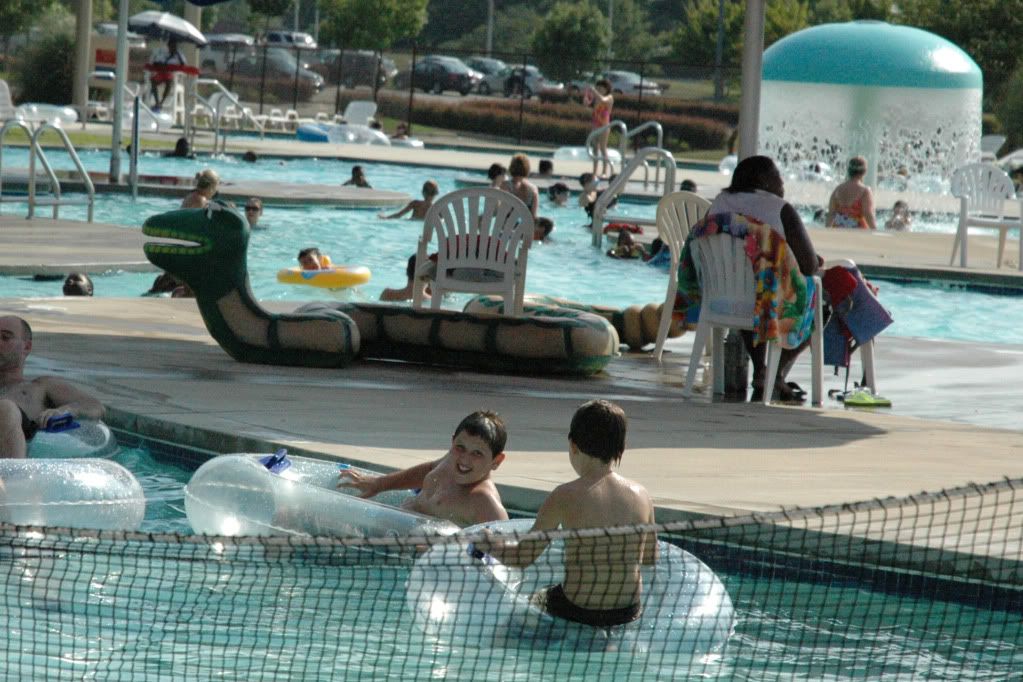 These
boys
really
are
my
joys!
We packed picnic lunches.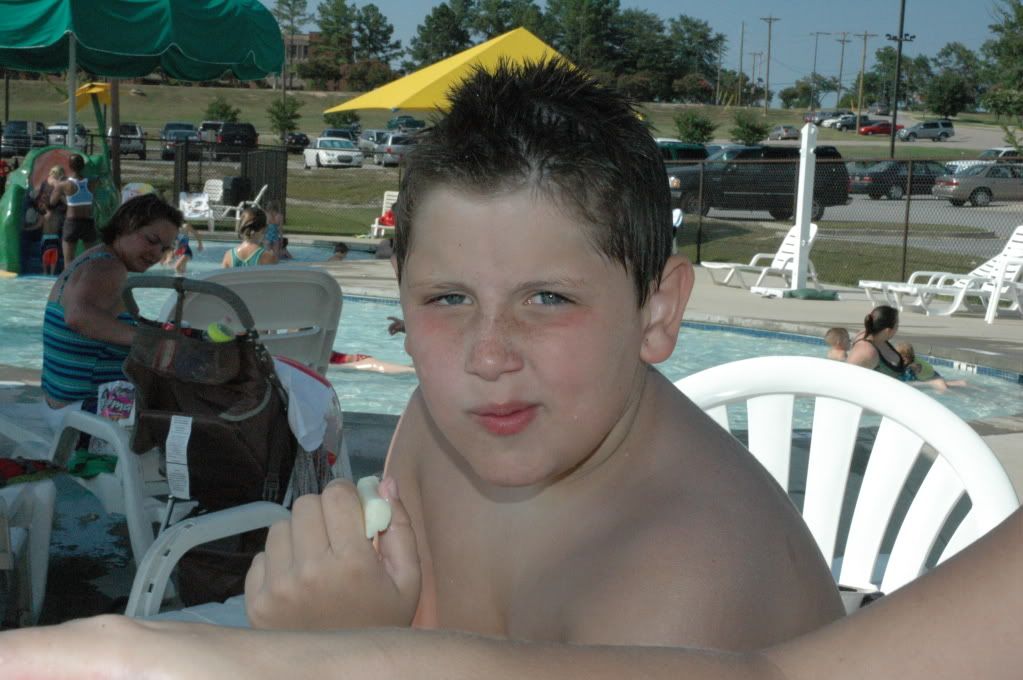 And stayed until the park closed!
I loved the colors in the sprinkler park. I convinced Wyatt to go with me, so I could snap some pictures. Our friends joined us in there, and I came home with lots of fun pictures...
The next two are my
favorite
shots of the day:
I loved catching the kids playing, and snapping pictures without them looking at the camera. I loved the droplets of water frozen mid-air.
And this little one was a monkey!
I came home telling Superman that we really NEED a
little girl!
If you're local and want info on the waterpark,
go here
.