This recipe was shared with my mom in the 1970's at a family reunion, by a sweet,
silver-headed
aunt. I'm so glad that my mom shared it with me! I've had the recipe since the first week of July, and have made
4
of these cakes already!
The recipe calls for one Duncan Hines yellow cake, made following the box directions- except only using 2 eggs, and adding 2 teaspoons of vanilla to the batter. (The only oils I use for cooking are olive oil and coconut oil. So, when making this cake, I use coconut oil in the place of vegetable oil.)
While the cake is baking, simmer the following ingredients: 1 1/2 cups of milk (I use a can of coconut milk, which is actually 2 cups), 1 2/3 cups of sugar, and one 8oz. bag of frozen coconut.
After removing the cake from the oven, poke LOTS and LOTS of holes in the cake with a fork or toothpick. It's OK to not be neat about this! Once the cake is finished, no one will know you made a mess!
I promise...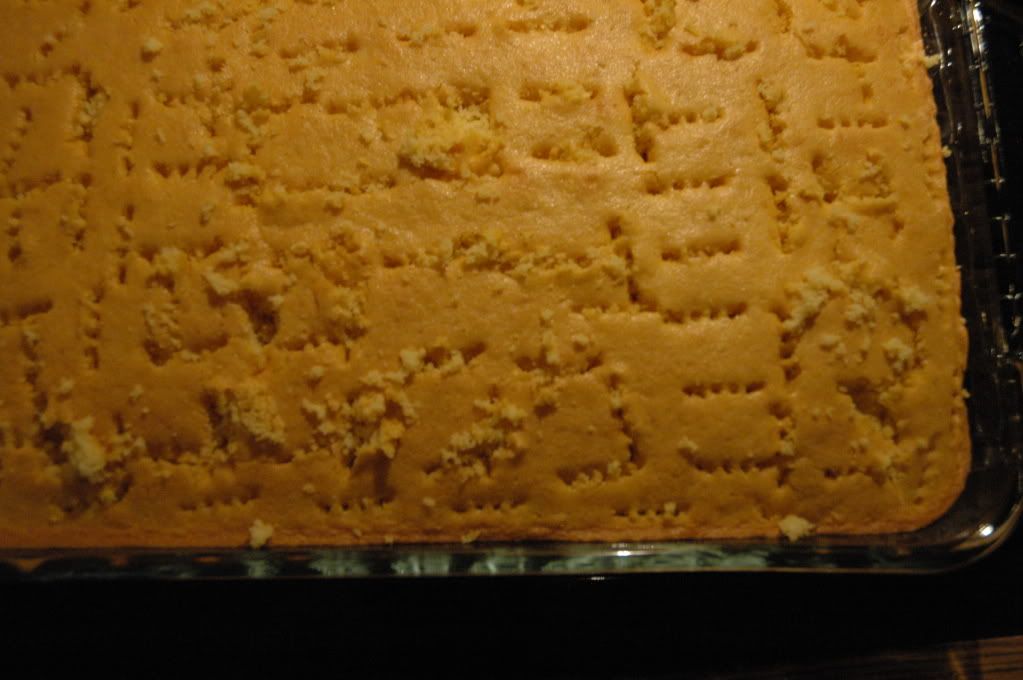 Next, pour the simmering coconut, milk, and sugar mixture onto the cake, while it's still hot. Be sure to cover the cake
evenly
and
thoroughly
.
Then, allow the cake to cool. While you wait, mix one container of Cool-Whip with another 8 oz. bag of coconut. (I've started adding a little extra coconut! I don't think you can add too much!)

Once the cake has cooled, spread the Cool-Whip and coconut mixture onto the top of the cake.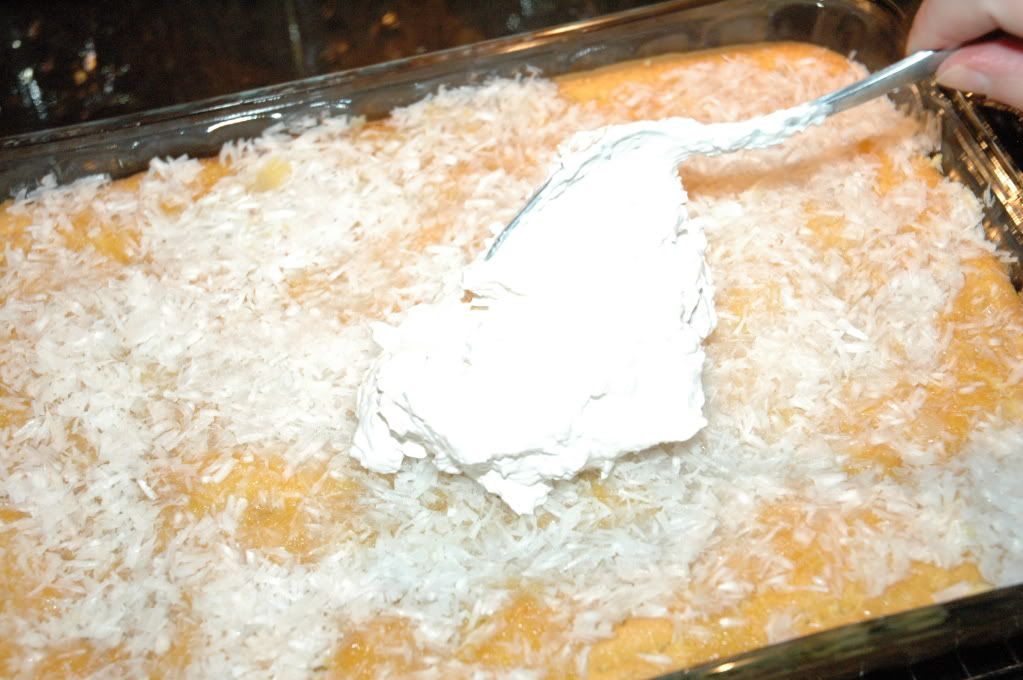 Keep spreading...
and promising your children that soon they can lick the spatula.
Until, finally you're done!
Now, if you can just wait overnight before serving yourself a slice!

The longer you wait, the soggier it gets.
The soggier it gets, the better it tastes!
*Thank you to Wyatt for taking all the pictures! You're quite a helper!