There are some homeschooling days when I think to myself, "What am I doing?"
But every once in awhile we have days when I am reassured that Superman and I made the right decision to
homeschool
.
We had one of those days this week (and of course, I
documented
it for the blog!)
I looked down, and this was my view:
The littlest joy prefers to do his math with me at his side. It's not that he needs much of my help, he just prefers the attention. So, I've found that I can sit with my crocheting and work along side him. It makes both of us happy!
In between math problems and crochet stitches, we chatted about our week, the kitties, upcoming holidays, and just whatever else came up.
It was wonderful!
Then I looked up and saw this: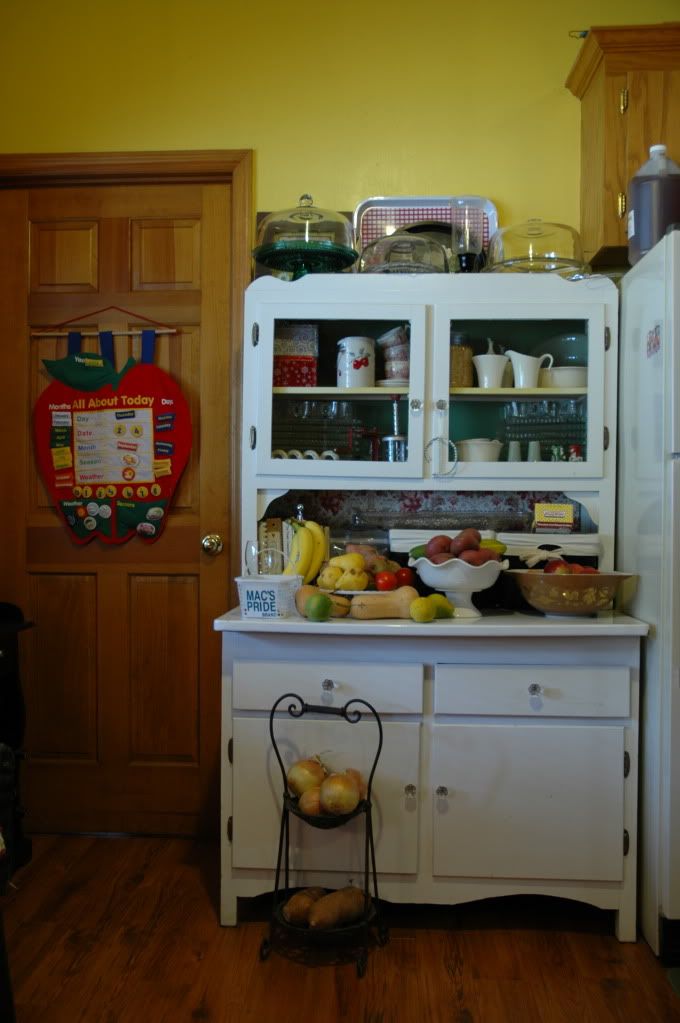 The food on the hutch reminded me to start working on dinner.
So I did.
Then, I came back to this:
As math continued to drag on a bit, I came up with a quick game.
We decided to race and see who could finish first. Would it be Wyatt finishing his next page in math? Would it be me finishing re-booting the laundry?
He beat me! What a victory for us both!
Next challenge... would Wyatt finish the rest of his schoolwork first? Or would I finish crocheting my dishcloth first?
He beat me again!
But in the long run, I was the winner!
Housework and schoolwork were finished throughout the day, dinner was prepared, Christmas presents were being completed, and happy hearts were created!
What a wonderful day!